Discover more from Lenny's Newsletter
A weekly advice column about building product, driving growth, and accelerating your career.
Over 561,000 subscribers
Leading a PM team meeting - Issue 19
Hello and welcome to another edition of my weekly newsletter! My name is Lenny, and each week I tackle reader questions about product, growth, working with humans, and anything else that's stressing you out at the office. Send me your questions (just reply to this email or DM me) and in return, I'll humbly share free real-talk advice. 🤝
If you find this newsletter valuable, consider sharing it with a friend 🤜🤛
---
Q: Do you have any advice on running a recurring PM team meeting? My startup has recently grown to four PMs and I feel us getting slowly out of sync since so much more is going on now.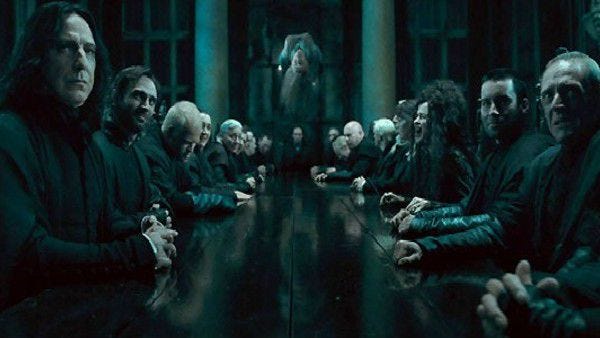 I decided to tackle this question this week because during these turbulent times it's especially important to strengthen the bonds between you and your teammates.
PM team meetings can be one of your most fun and valuable meetings, getting everyone aligned and energized, but they can also easily be your most painful. I've heard stories of a PM team meeting (at a company that will go unnamed) where each week a PM presented her plans to the PM team, who then competed for how much they could tear that plan apart. 🤮
Let's avoid that.
My top five tips for leading effective PM team meetings:
1. Do you even need a PM team meeting?
Don't do this meeting just to do it. Make certain that adding (or continuing this meeting) is consistently worth everyone's time. What problem are you trying to solve? Actually write this out. Are there more efficient ways to solve this problem?
2. Be crystal clear on the goal
Again, it's important that you have a clear goal for this meeting, and that you regularly check-in with yourself and your teammates on how you're doing.
The three typical goals for this meeting:
Understanding: Make sure everyone feels like they know what's going on, inside, and outside the team.

Alignment: Make sure everyone on the team is aligned.

Connection: Tighten the bonds between everyone on your team.
If there are other goals, great. If it's just a single goal, even better. Make these goals explicit when creating the meeting, and continue to check-in on whether you're achieving these goals.
3. Meet often enough, but not too often
I'd suggest one to two times a month. The bigger the team, the less frequent. A weekly PM team meeting becomes redundant with your 1:1's. Meeting less than monthly can be valuable for social/bonding purposes, but most of the other benefits go away. Also, no laptops allowed.
4. Make it easy to find, and to add to, the meeting agenda
Put the agenda for each meeting into a shared Google doc (or whatever document platform you prefer), and link to it in the invite. As new items come up throughout the week, add to this doc. You want your team to be able to see what's planned ahead of each meeting.
A typical PM meeting agenda:
Manager shares useful information: What's important for the team to know about what's happening inside and outside of the team, upcoming changes to the team, and updates on planning timelines, etc.

ICs share useful information: Upcoming launches, process changes, learnings, etc.

Q&A
If you're a small team, I would suggest letting anyone on the team directly add items to the agenda doc. If you're a large team (e.g bigger than say a dozen people), have someone be the point person for each meeting's agenda.
5. Make it fun
PM team meetings tend to get super serious. Find ways to add a bit of joy and lightheartedness to the meetings. A few suggestions:
Have each person share something fun they did recently

Invite guest speakers

Do a book club

Have the meeting in an interesting location (once we're allowed to)

Go out for drinks afterward (once we're allowed to)
Give these tips a shot and let me know how it goes. And if you have any other tips to share, I'd love to hear them.
Inspirations for the week ahead 🧠
Listen: The Rotterdam Philharmonic Orchestra adjusting to their new reality — warning: you may tear up (via Omaira, my mother-in-law)

Read: Coronavirus pandemic leading to huge drop in air pollution — "Largest scale experiment ever" shows what is possible.
---
If you're finding this newsletter valuable, consider sharing it with friends, or subscribing if you aren't already.
Sincerely,
Lenny 👋